myCZQO provides a dashboard to manage your profile with Gander Oceanic, view your certification and activity status, get support from staff, and change your site preferences.
To access myCZQO, login with your VATSIM account and click your name in the navigation bar.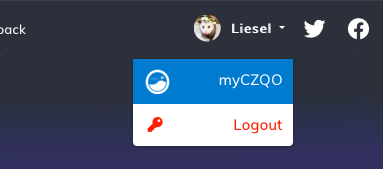 You will be redirected to myCZQO.
Your Profile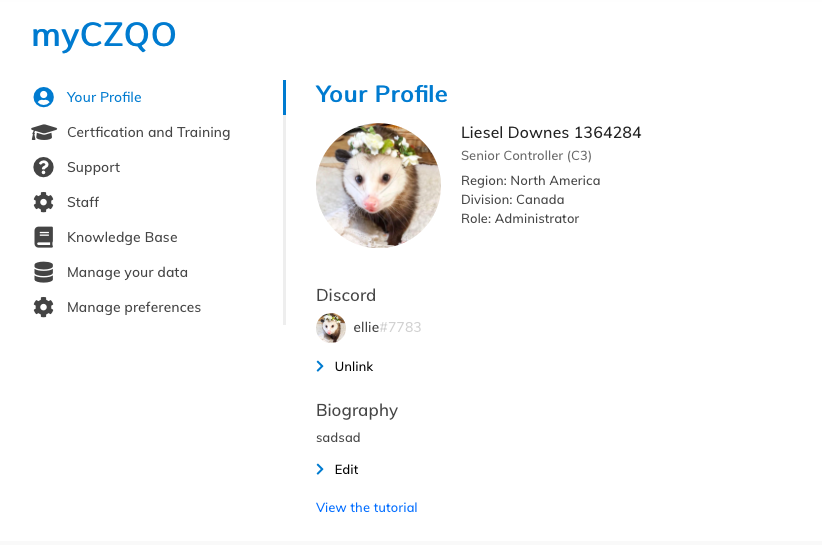 The Your Profile tab will show by default. Here you can:
View and edit your display name
See your rating, region, (sub)division, and website role
View and change your avatar
Link your Discord account
View and edit your biography
Your VATSIM information is automatically updated from VATSIM Connect every time you login to the website.
Avatar
Your avatar can be a custom image, your initials (default), or your Discord avatar. To change it, click on
your avatar in the top left corner of the tab.
Display Name
You can change how your name is displayed in Gander Oceanic according to VATSIM CoC section A4. To change your display name, click on your name (next to the avatar). You will be presented with a dialog where you can change your first name or change which parts of your name are displayed. Gander Oceanic will never share the CERT first name.
Biography
[tbd]
Certification and Training
tbd
Support
tbd
---
Last update:
June 5, 2022